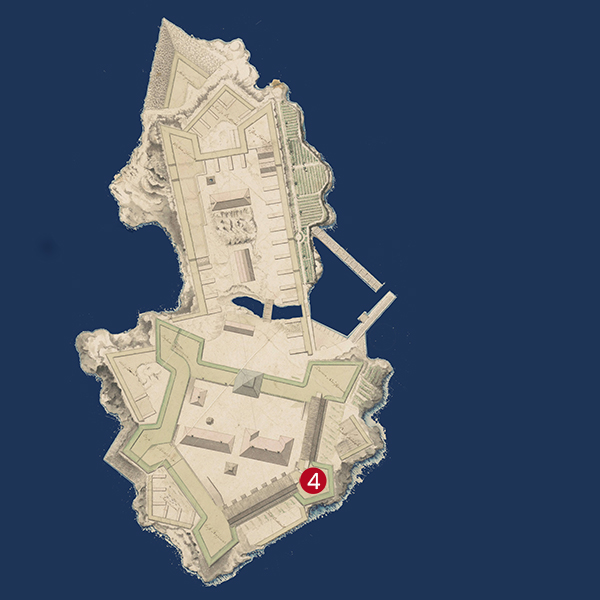 You can clearly see the strategic position of the fortress, protecting the estuary, harbor and the city. Across the water, close to the Älvsborg Bridge, were Älvsborg castle. To the right, you can also see the fort of Oskar II as well as today's amfibiregiment to the left. The island where the fortress is situated used to be a secluded place, where prison guards, prisoners and military personnel lived and worked isolated from the world around them. This created friction and dissatisfaction in the fortress, which drove artillerymen to consume a large amount of brandy.
Because the personnel were so secluded from the buzzing city close by, the officers arranged large balls in a loft in one of the storage buildings during the 1800s. They invited local troubadours to play.
Of course, necessities such as food and water are important. The well was a vital part of the fortress, as its constant water supply was needed not only for everyday use, but to ensure sieges were successful. The well is therefore guarded and placed in a protected area of the fortress.